Welcome

Topics
Posts

Last Posts

SAFE&SOUND WANTS YOU TO READ THIS!




4

9

Credits
Thu Dec 26, 2013 2:05 pm
Vincent C. Ferdinand

You can find all the important Announcements and Updates and what's going on at Safe & Sound here. It's crucial that you keep up with these and pay attention to them, they shouldn't be overlooked. This even gives information about the Hunger Games!




6

9

Tribute Signups...
Wed Jan 08, 2014 12:46 am
The Hunger Games

Need some help? Our members and staff are happy to help you here! But be sure to be very specific with your question, concern, etc. This forum is also open to guests as well.




0

0


Character Development

Topics
Posts

Last Posts

These is where all the applications are moved to when they are accepted. You may read them, and get an idea of what we are looking for if you'd like.


Capitol, Peacekeeper, Avox, District One, District Two, District Three, District Four, District Five, District Six, District Seven, District Eight, District Nine, District Ten, District Eleven, District Twelve

13

28

Ablent, Clarke D...
Fri Jan 03, 2014 2:01 pm
Vincent C. Ferdinand

Come and plot with others using Plot Pages! You may use these to create authentic and original plots with other members' characters.




1

3

The A Team.
Mon Dec 30, 2013 11:48 pm
Raven G. Pargitay

Do you want someone to play your character's bestfriend? Troublemaker? Mom? Dad? Come here and request them!


Males, Females, Mixed

3

6

Siblings,
Thu Jan 02, 2014 10:01 pm
Naomi L. Love

Come here to allow your characters to write letters to others in their District as well as Journal their daily lives.


Letters, Journals

0

0

25th Hunger Games: Quarter Quell

Topics
Posts

Last Posts

All Tributes as well as people that follow the Games are encouraged to read everything in this forum. It tells the rules of the Games, holds Tribute Trackers, and more.


Tribute Files

14

14

Avery, Lucas P....
Thu Jan 09, 2014 10:25 pm
Lucas P. Avery

Panem Entertainment

Topics
Posts

Last Posts

Panem's TV has many stations, and most of them tell about the History of Panem, as well as play re-runs of past Hunger Games.




0

0

Each month, the District Residents receive a Newspaper telling what events will be held, and what has happened in the past month. The residents also receive a census each year that counts the members of their household.




0

0

This is an imaginary website in which Capitol residents tell Gossip about what they see in the Districts from a special system that the Capitol provides them with.




1

1

Vincent + Kyanna...
Sun Jan 05, 2014 6:06 pm
Vincent C. Ferdinand

Panem

Topics
Posts

Last Posts

The Capitol is the head of Panem. Their children do not have to participate in the Hunger Games, but these people rather influence the Games. They are allowed to sponsor Tributes and choose "favorites" as they go along.




1

35

Dinner Is The Mo...
Mon Dec 30, 2013 1:51 pm
Vincent C. Ferdinand

District One is one of the richest Districts in Panem. They are often envied by the others, because they are highly favored by the Capitol. District One's industry is Luxury. They develop different jewels, crystals, golds, and other precious gems for the Capitol, as well as certain furnitures. They are a Career District, and often do win the Hunger Games.




0

0

District Two has the industry of masonry. They build weapons for the Capitol, and are a Career District. This is also where Peackeepers are trained, and where most of them originate from.




0

0

District Three develops technology for Panem. This includes any hovercrafts, phones, panels, anything. They are very smart, and win the Games ever so often because of their skills with different branches of engineering.




0

0

District Four's main industry is fishing. They also specialize in swimming and boating, and are a Career District. Their Tributes are known for making nets and holding their breath for long periods of time in water. 




2

18

Peace Is Perfect...
Thu Jan 02, 2014 6:43 pm
Raven G. Pargitay

District Five powers the electricity for all of Panem. Their residents work in power plants, and operate machines. They also know a bit about engineering, and can build gadgets as well.




0

0

District Six is known for transporation. Some of their inhabitants are also known to be addicted to morphling. They have a big disadvantage because they have no experience in working with weapons, but could be good with mechanics.




0

0

District Seven specializes in Lumber, meaning that their Tributes have an advantage because they use axes in their everyday lives. Their District is known to be covered with many trees, and pathways.




1

1

Out Into The Woo...
Fri Dec 27, 2013 2:08 pm
James S. Pierce

District Eight specialized in textiles. They work in factories, and create different fabrics for fashionable things for the Capitol. This is said to be one of the poorer Districts.




0

0

District Nine's main industry is grain. It's residents work in factories and grain fields. Their children often don't win the Games because they don't have much experience with any weapons. 




0

0

District Ten's industry is livestock. Their inhabitants work as butchers, cowhands, etc. They don't only tare of cows, but chickens, goats, ducks, and the like. Their Tributes don't often win the Hunger Games.




0

0

District Eleven is one of the poorest Districts of Panem. Their industry is agriculture. Their inhabitants provide Panem with fresh fruits, vegetables, and the like. Their Tributes don't often win the Games, but may be able to identify edible and unedible fruits and vegetables, as well as different creatures depending on the Arena.




1

4

Prefix.
Tue Jan 07, 2014 10:37 pm
Clarke D. Ablent

District Twelve is said to be the poorest District of Panem. Their trade is mining. Their inhabitants, once they turn 17, go to work in the mines as a job. The others younger than 17 mostly take small jobs at the market, singing on the streets, something simple. But the majority don't have jobs. This District is known for many deaths of sicknesses and mining accidents. Their Tributes don't often win the Hunger Games.




0

0




NEW! Fount outside of each District is a place of the unknown. Woods, trees, meadows, it's all there. Do you dare to enter?




0

0

Alternate Universe

Topics
Posts

Last Posts

Have your character step into the time machine and travel to a time before or after Panem!




1

1

40th Annual Hung...
Wed Jan 01, 2014 2:22 pm
James S. Pierce

Have your character step into a different reality besides the life they're living now. This could be something simple like a Panem with freedom, or your character fighting a basilisk in Harry Potter!




1

1

No Time For Mist...
Mon Jan 06, 2014 6:21 pm
James S. Pierce

The OOC

Topics
Posts

Last Posts

Want a break from the Cbox? Want to play Games? Come here and have conversations through posting, as well as playing fun forum Games.


Introductions & Aways, The Forum Games

7

98

The Morning Afte...
Wed Jan 08, 2014 9:42 am
Clarke D. Ablent

Want to spice up your post with a little bit of coding? Want your profile to be very pretty with wonderful graphics? Here's the place to come! Members may put up a gallery and accept requests here.


Graphics, Coding

1

1

holes of my swea...
Mon Dec 30, 2013 11:01 pm
Raven G. Pargitay

Our Advertisement & Affilation section has a few rules:

+Only post your ad once.
+No inappropriate sites.
+No sites with Face Claims under 13.
+Only bump your ad once a month
+Don't get mad if we accidentally post twice, it happens sometimes.
+When your site becomes dead, your ad will be archived.


First Link, Link Back, Accepted Advertisements

34

67

Emania
Fri Jan 10, 2014 2:42 pm
Vincent C. Ferdinand

Once each Hunger Games is over, the board will be moved here.

2 5 T H H U N G E R G A M E S : TBA ARENA, TBA VICTOR




0

0

All old posts will be archived here. You can also find all inactive character applications here.


Inactive Application Archives, Capitol Archives, Districts 1-6 Archives, Districts 7-12 Archives

0

0

| | | | | | | | |
| --- | --- | --- | --- | --- | --- | --- | --- |
| | New posts | | | No new posts | | | Forum is locked |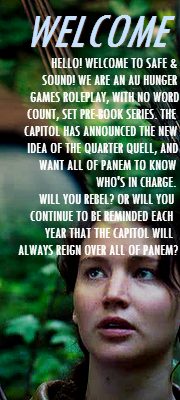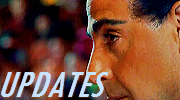 S E T T I N G ! We are currently in 25 ADD. The season is Winter, and the month is January. 

G A M E S ! The Tribute Signups have begun, and New Members can play Tributes, ,so if you want a spot, hurry up and get it now! 
E V E N T S ! There are currently no site events going on, but we will host one very soon! All members are encourages to participate in site-wide events!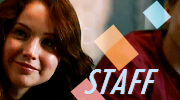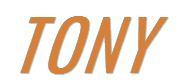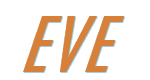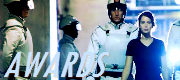 Awards Here!

OUR BUTTON

AFFILIATES

Who is online?
In total there are 3 users online :: 0 Registered, 0 Hidden and 3 Guests

None

Most users ever online was 58 on Thu Dec 26, 2013 11:24 pm