Clarke D. Ablent
District Eleven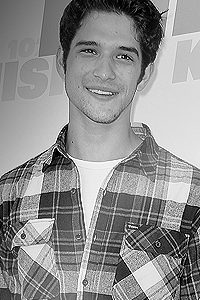 Posts

: 8


Money

: 49795


Join date

: 2014-01-03
---

Subject: Ablent, Clarke D. Fri Jan 03, 2014 1:53 pm

---

CLARKE DARREN ABLENT

FIFTEEN. DISTRICT ELEVEN . ORCHARD WORKER . TYLER POSEY O N E ! What's your name?

Clarke D. Ablent

T W O ! How old are you?

16

F O U R ! Describe yourself in five words.

Independent, Interesting, Special, Awesome, Funny

F I V E ! Out of those five words, choose one that describes you the best.

Independent

S I X ! Who do you like?

Girls

S E V E N ! Do you consider yourself rebellious?

Yes

E I G H T ! If you or a friend were to be Reaped in the Hunger Games, what would you do?

Probably volunteer for them.

N I N E ! What are your goals?

To bring victory to District Eleven

T E N ! What are your hobbies?

Reading, writing, designing, building

E L E V E N ! Name all of your past and present household family members, names, and ages. M O T H E R !

Melissa Ablent . 42

F A T H E R !

William Ablent . 45

B R O T H E R !

Edward Ablent . 16

S I S T E R !

Arianna Ablent . 13

W H A T  A R E  Y O U   L I K E ? L I K E S ! Name five things you like.

Building Things, Designing, Architecture, Hunting, Being Responsible

D I S L I K E S ! Name five things you dislike.

Ignorance, Being Annoyed, Being Made Fun Of, Bullies, People Who Are Stuck Up

F E A R S ! Name two things you're afraid of.

Being Reaped, Family/Friends Being Reaped

T W E L V E !
Vincent C. Ferdinand
Administrator





Posts

: 141


Money

: 52881


Join date

: 2013-12-19
---

Subject: Re: Ablent, Clarke D. Fri Jan 03, 2014 2:01 pm

---

ACCEPTED!

Hello! Welcome to Safe & Sound! We are happy to say that we love your application, and your character has been accepted! You may now do your Claims, and begin roleplaying! If you have any questions, feel free to contact any staff member of the site.

May The Odds Be Ever In Your Favour,

The Safe & Sound Staff Team