Aiden J. Brooke
Peacekeeper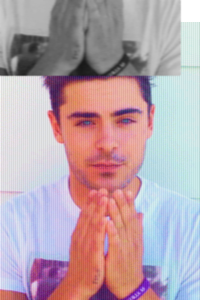 Posts

: 29


Money

: 48959


Join date

: 2013-12-27
---

Subject: Brooke, Aiden J. Fri Dec 27, 2013 8:29 pm

---

AIDEN JACKSON BROOKE

26 . PEACEKEEPER . D4 PEACEKEEEPER . ZAC EFRON O N E ! What's your name?

Aiden Jackson Brooke

T W O ! How old are you?

26

F O U R ! Describe yourself in five words.

Honest, Stern, Loyal, Strong-Willed, Open-Minded

F I V E ! Out of those five words, choose one that describes you the best.

Strong-Willed

S I X ! Who do you like?

Males

S E V E N ! Do you consider yourself rebellious?

Yes

E I G H T ! If you or a friend were to be Reaped in the Hunger Games, what would you do?

I can't volunteer, so I'd wish them the best.

N I N E ! What are your goals?

To have a good life.

T E N ! What are your hobbies?

Exercise, Listening To Music, Singing

E L E V E N ! Name all of your past and present household family members, names, and ages. W H A T  A R E  Y O U   L I K E ? L I K E S ! Name five things you like.

Animals, Nature, Jokes, Learning, Helping

D I S L I K E S ! Name five things you dislike.

Being Annoyed, Disrespect, Liars, Peple Who Think They're Perfect, Things That Are Not Needed

F E A R S ! Name two things you're afraid of.

Sexuality being uncovered, Being an avox

T W E L V E !
Vincent C. Ferdinand
Administrator





Posts

: 141


Money

: 51481


Join date

: 2013-12-19
---

Subject: Re: Brooke, Aiden J. Sat Dec 28, 2013 12:22 am

---

ACCEPTED!

Hello! Welcome to Safe & Sound! We are happy to say that we love your application, and your character has been accepted! You may now do your Claims, and begin roleplaying! If you have any questions, feel free to contact any staff member of the site.

May The Odds Be Ever In Your Favour,

The Safe & Sound Staff Team